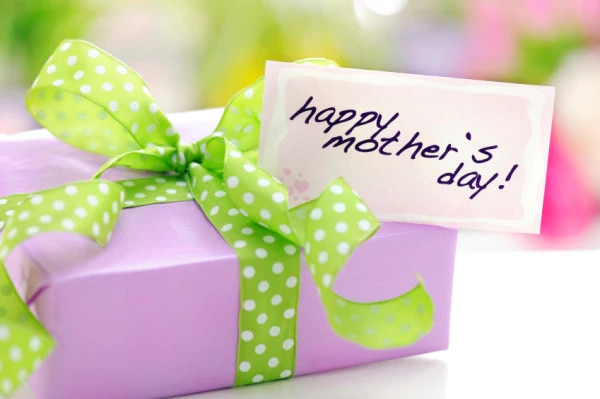 When it comes to the women that you love, your mom has always been there for you no matter what. She has changed your diapers, wiped your nose, helped with homework, and even gave you advice about love. So what should you get her to show her how much you appreciate her being such an intricate role in your life (well, without her, you wouldn't exist!)
We have a few gift ideas that aren't the typical flower bouquet and card arrangement that we are sure will make mom smile and feel the love.
Beauty Products
If your mother enjoys getting dolled up and feeling beautiful, you can spring for a box subscription that offers a collection of sample sized makeup products she can sample. With packages that arrive every month, it'll feel like Mother's Day all year round. Some subscription boxes we enjoy include Birchbox, Wantable, Ipsy, and Glossybox.
Handbags
If your mom has a particular designer that she is a fan of, like Michael Kors, Coach, or Kate Spade, you could surprise her with the latest designer handbag that she's had her eye on. Or, if she doesn't like anything too flashy, you could opt for a credit card organizer or a wallet to help her keep her purse a little more organized if she tends to lose things in her purse.
Jewelry
What woman can resist the charm of a beautiful piece of jewelry? Especially if it is personalized with an inscription from you? You can also make it special by choosing a piece that has all of her children's birthstones in it. You could ask your siblings to pitch in too, if the item is particularly expensive. Either way, your mom will surely treasure it for years to come.
Personalized Accessories
What mom doesn't have a smartphone nowadays? Although you may not want to make this a primary gift, she will adore a personalized smartphone case. Choose a picture of you and her or of the whole family. Add a monogram to make it extra special and see her face light up when she opens the gift.
Gardening Accessories
If your mother enjoys gardening, you could get her a new set of gardening equipment. Or, you could always get her a new set of gardening pots and planters that really speak to her personality. You could go traditional with terra cotta pots that you've glazed yourself (there are workshops that help you do that) or funky pots that you may find at the thrift shop or farmers market if your mom has an eclectic sense of style.
A Vacation
Being a mom is hard work no matter how old your children are. You can surprise your mom with a weekend getaway to her favorite spa or even a quaint little bed and breakfast. This will give her a chance to get away from everything and take some much deserved time out to relax and get in touch with the things she enjoys. You can almost be certain that she will appreciate the R&R time, especially if she is a busy woman!