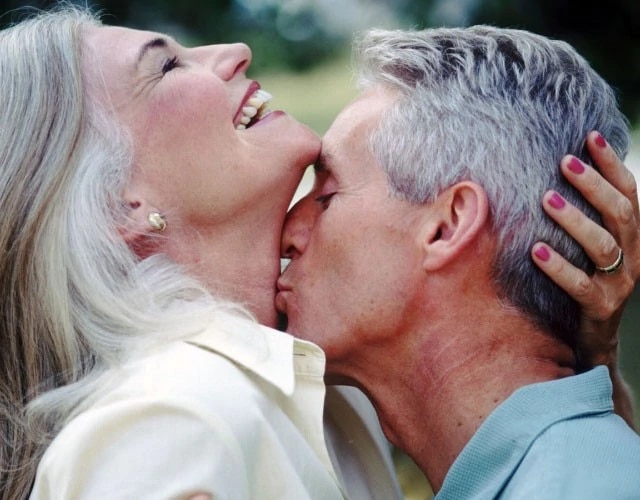 Regardless of what you may have heard, a woman in her 40s doesn't need any special tricks or tactics to get a date. What worked for her when she was 25 will work just as well as it did now and even during the later stages of your life. All you have to do is remember that you're a great catch!
Here are 8 priceless tips that will help you stay optimistic while venturing into the dating pool.
1. Don't fall into the thinking that there are no single men.
There are plenty of single men your age and they are everywhere! You don't have to focus solely on meeting them in person, there are plenty of dating apps and websites that can help you too. These eligible bachelors may even be looking to get married.
2. Recognize that not all the good men are taken.
To say that all the good men are taken by this age is doing a huge disservice to the single men who do want to treat a woman right. You'll quickly learn that when you give a man over 40 a chance, he may amaze you by having similar tastes in a lot of things.
3. You don't have to pretend to be hard to get.
Although you'd like to get married someday, you are okay with a future where marriage isn't on the table. This attitude will make you more of a challenge to date, but you will be infinitely more interesting to the men looking to date you.
4. Your life story is worth telling—slowly.
You've gone through a lot in your life, but you shouldn't feel like you need to divulge all the juicy details within the first few dates. Instead, prolong it and every night when he leaves, make sure he is tantalized and left wondering. You know he will come back for more.
5. Focus on your health.
You may think that being physically fit is playing into your vanity, but it is actually for health reasons as well. You'll discover that not only will you look more appealing to men (and the gym is a great place to meet single fellas your age), but you will also start feeling better and more full of life. Why you may even find that you enjoy working out!
6. Don't overlook how important your female friends are.
Your friends are a support system for everything and you cannot forget that, even on your quest to find a man. You should also be open to the idea of making new female friends! You never know if they have a single brother that you may hit it off with.
7. Don't advertise your success.
While you may want to brag about becoming the CEO of a Fortune 500 company, you may become a target for some very dishonest people. Instead, learn all you can about the person you are dating and only reveal your accomplishments when you feel like he is a good guy with good intentions.
8. Appreciate your life is precious.
You are only given one ride on this rollercoaster called life, so you better make it count. When you realize that your time is precious, you'll be able to spot out the BS'ers and move on to someone who is worthy of your attention and affection.