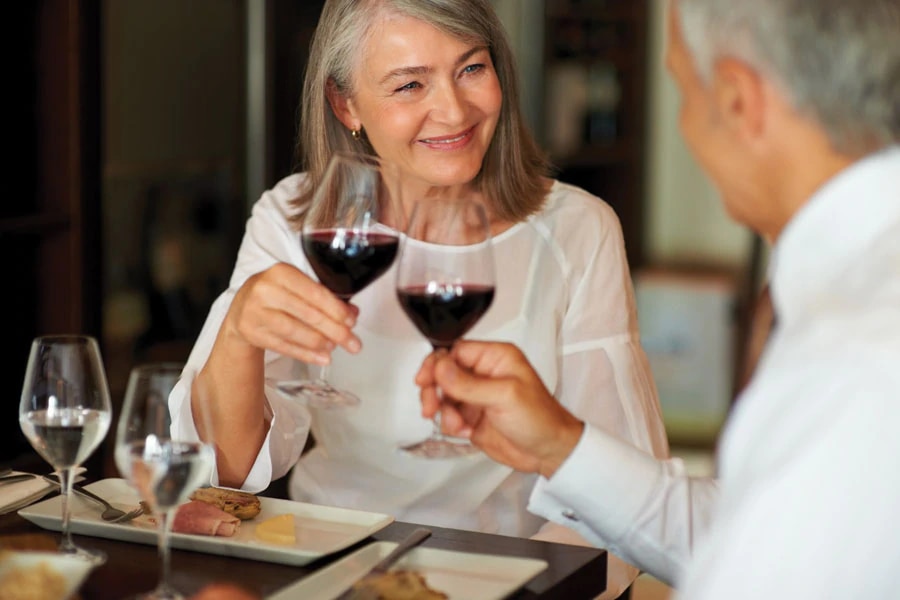 If you're a mature dater and have been out of the dating game for quite some time, it can be tough to dive back in and be successful on your first date. It's quite likely that you've been in a committed relationship and have gone through a divorce or separation. Hence, coming back to dating can prove difficult. However, that doesn't necessarily mean it's impossible! You can definitely be successful on your first date. Don't know how?
Here are a few tips to help you out. Although these tips won't magically transform your dating skills overnight, they just may determine whether he or she would want to go out on a second date with you:
Forget the Past
If you have just come out of an unsuccessful relationship, it can be difficult to forget the memories and experiences you've had in the past. However, even so, you just cannot step in for your first date with all that emotional baggage! You need to have a fresh perspective and try to let go of the past to have a chance of succeeding.
Be Yourself
It is important to make a good impression on your first date. So, dress presentably, meet them with a smile and be yourself. You should never make the mistake of acting or looking like someone you're not. That's because if things progress, even the slightest change in you could have a considerable effect on your relationship.
Don't Think Too Much
While going out on a date after a long time can be overwhelming, try not to let it get to your head! Take a deep breath, relax and don't think too much. Step in for the date with the mindset that you're here to have fun and not to get into a relationship. Once you start enjoying, your nervousness will fade away.
Avoid Getting Personal
Be it mature dating or otherwise, the aim for your first date should be to get as comfortable as possible with each other. Try to build an understanding so that your date would imagine going out again with you. So, avoid asking personal questions (and revealing personal details about yourself) and discuss topics that you both are interested in.
Speak… But Listen Too!
Conversation is a great way to break the ice, but that is definitely not the case when it's only a one-way street. You should give your date the opportunity to speak as well. By being a good listener, not only will they feel you're truly interested in what they are saying, but they will also feel more comfortable in talking to you.
So, keep the aforementioned tips in mind before you step out for your first date, and hopefully you'll be able to have subsequent dates. Good luck!