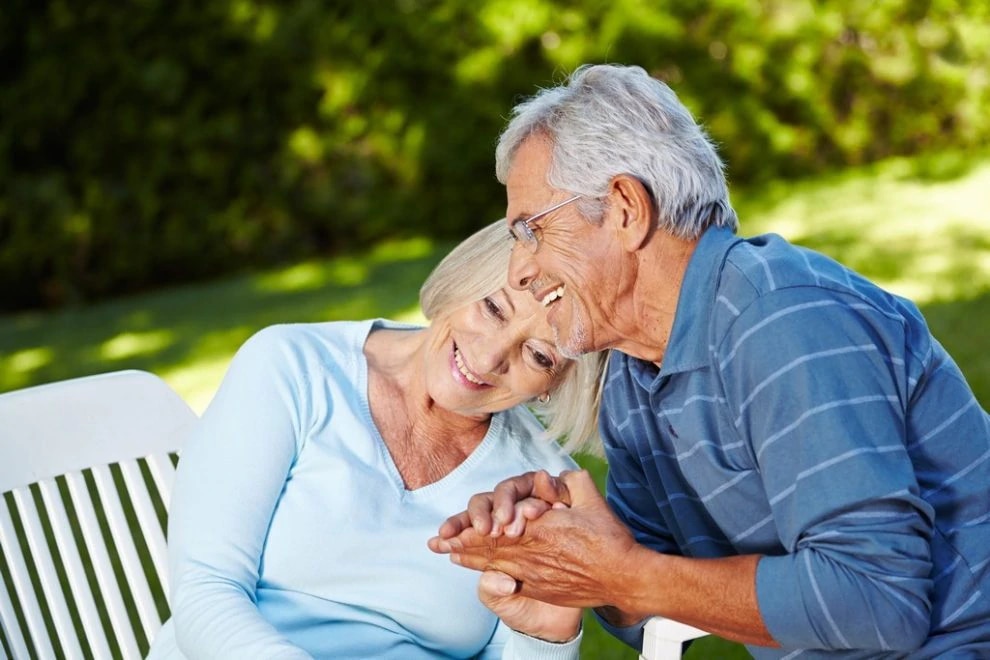 Mature men have had their fair share of disappointing relationships over the years, but now that he is in one with you, here are 9 signs he's falling in love.
1. The biggest indicator that a man is falling in love with you is time. When a guy starts to pay more attention to you than he has before or if he finds time to spend only with you, he is in the process of falling head over heels. He's using a time to create your family unit, and by taking notice of the time he has for you, you'll be able to see the difference in the man.
2. A man is usually falling for a woman when he starts to do the things that he normally doesn't do. For example, he will join you on trips to the mall or he might even start going to the park with you and the kids. Why he may go one step further and start planning a day trip to surprise you every now and then. When he does this, he wants you all to himself and enjoys your company.
3. When a man is interested in you, you'll find that the conversations become a bit more personal, more relaxed, and more intense. The one topic that won't be up for discussion is building a relationship because it is already clear that you are in a relationship without the label even being used.
4. Men tend to be reserved and are reluctant to talk. However, when a man starts to open up and confide in you, he is starting to trust you more, which is very important. At this point, he doesn't see you as just his girlfriend or a wife, but he sees you as someone that he can be himself with. He may even come to you for your opinion of things that don't even concern you.
5. If your man is running on limited time, he'll send you text messages or maybe even video clips to keep in touch throughout the day. Often times, these messages will be short and sweet reminders that he is thinking about you and he is happy to have you in his life. Also, when you are communicating with one another, he may open up and vent to you, enabling you to comfort him.
6. When a man is falling in love, he will wear his heart on his sleeve and will become more transparent and honest. He will start letting you in and will talk about the things that he doesn't share with anyone else.
7. If you guy gets incredibly jealous if another man approaches his woman, you better believe that he is in love, or is falling in love.
8. As he is falling deeper and deeper in love, he will become much mushier and more sensitive toward you. When he becomes more playful and focused on what you say or do, he wants to be part of your life in every capacity. He will go that extra mile just to make you smile.
9. The next time his family or friends come around, he will make sure that they know where you stand in his life—especially if you are meeting these special people in his life for the first time.