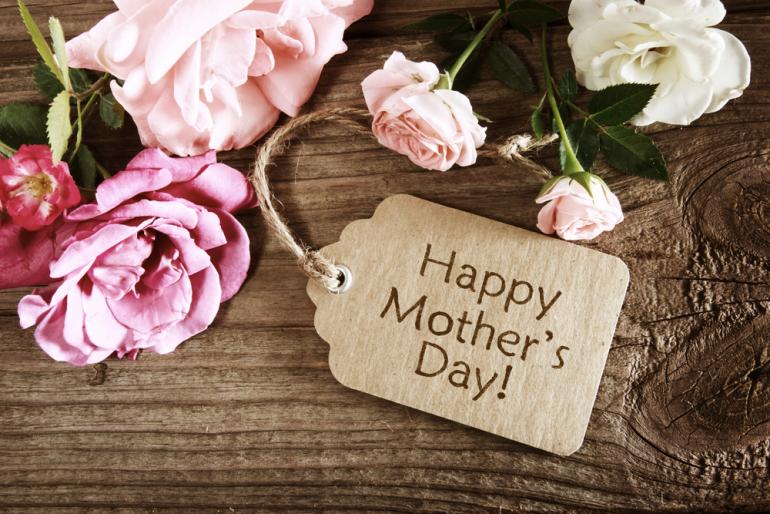 You don't need Mother's Day to show your mom that you care. In fact, you can show her how much you love her at any time simply by picking up the phone and calling her to see how she is doing. However, there are some days where you are watching a touching movie and you really recognize how much you truly do love her. On these days, you may want to do something special to show her how much she means to you.
Here are five unique ideas that will let your mom know that she is the most important woman in your life and you love her dearly.
Cook her a delicious meal.
If you're like most people, you probably learned a thing or two about cooking from your mom—whether she taught you how to make the perfect omelet, how to make her famous cheesecake, or just how to make pasta that comes out perfect every time. By making her a delicious meal, you are showing her that if it weren't for her, you'd probably starve. You can go all out by breaking out the fancy dinnerware, tablecloth, nice wine, and even lighting a few candles. Your mom is special, so why not do it up right?
Scrapbook
Over the years, you've probably amassed a slew of pictures of your mom, your family, and anything else that reminds you of her. With a scrapbook, you can fill it with special memories that you've shared with her over the years. On each page, you can write a little blurb about the item and why it is special to you. These things are fantastic surprises because she can look back on those memories with fondness anytime she wants.
A home movie
Thanks to technology, we can take video recordings through our smartphones and make a movie with them. You can start doing this at the beginning of the year and at some point down the road, you can edit those clips into a montage of special moments throughout the year. This home movie will sure to make her remember things that she may not even think were that special. Why, you can even do a voice over and explain why you chose to include a small clip of her knitting or in the garden and she is completely unaware that you are even there.
Write her a story
How many hours did she spend reading to you when you were a child? Probably a lot more than you can remember. Now is your chance to write her a story of some special memory you have of her. In this story, you can talk about how you felt, why it meant so much to you, and even how it has changed you in some way. Your mom may not even realize how special that one memory is to you until you tell her!
Take her out for a night on the town.
Moms are busy women and she may not have a chance to go out for a night on the town. Now that your grown up, take her out on a date. Tell her to wear her best clothes and be prepared to be wined and dined. Don't forget to bring her flowers and pick her up on time! Just like the women you date, you shouldn't keep her waiting!