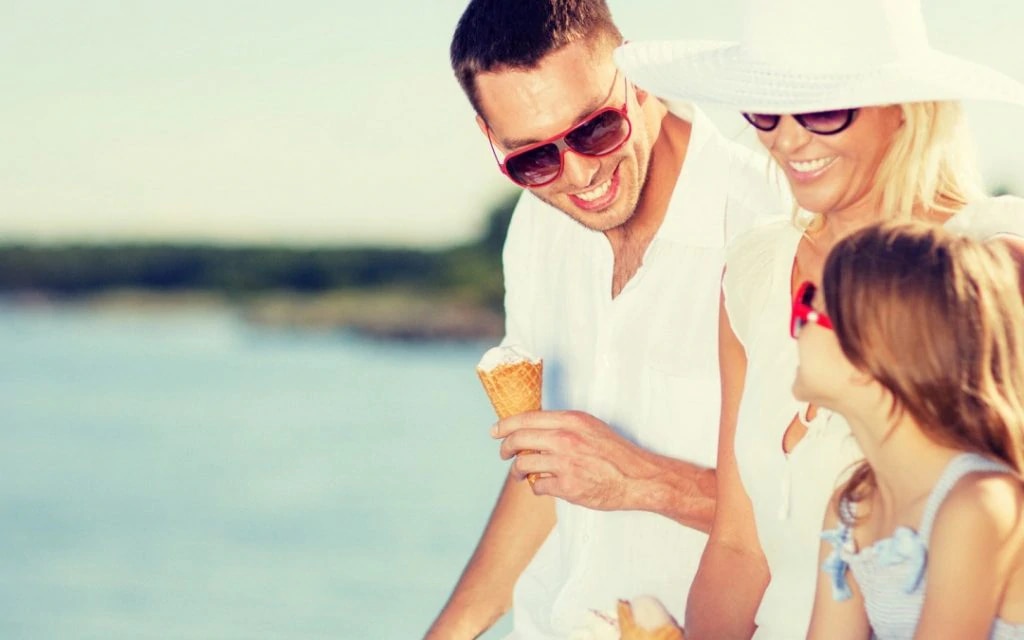 For centuries (yes centuries), men foolishly passed over women who had children because they didn't want to raise another man's child, they didn't want a woman who has that kind of baggage, and who knows what other ridiculous reasons they cite. We are here to tell you that by passing on that single mom, you are missing out on dating someone who is multifaceted and nothing short of incredible.
Need more convincing?  Here are 7 reasons why you'll start thinking twice about passing over that single mom that's been flirting with you at the coffee shop.
She can go with the flow. As a single mom, she knows how to switch gears and change plans within a moment's notice. This means that she won't get too upset when you show up late for your date. If you planned on going to a nice restaurant, but there is an hour wait before you'll be seated, she'll be okay with changing plans and going elsewhere.
She's well rounded. This single mom isn't just a mom, she is a bread winner, a referee, an accountant, a negotiator, and even the dad (if he isn't in the picture). Single moms wear many hats and because of this, she can make the tough decisions that need to be made, but she can give you the perfect hug when you need it.
She's independent. You needn't worry about not spending enough time with this woman! Single moms have a lot on her plate and she knows how to manage her time without needing help from anyone else. Granted, she will appreciate your offer to baby sit the kids so she can get some important errands done, but she won't expect it.
Her brand of love is unlike anything you've experienced before. If you aren't a parent yourself, you don't quite understand how much love you are capable of. Single moms understand this, embrace it, and are so full of love, they have no problem showering you in it.
Single moms love to look sexy. It isn't every day that a single mom gets to dress up, so when you invite her out for a night on the town, kid free, you better be prepared for a plunging necklines, figure-hugging dresses, and legs for days. Single moms simply cannot wait to show the world that she is a woman and not just a mom.
She knows what she wants. Whether she went through a divorce, the father disappeared or passed away, she knows what she wants. She's probably reflected on her life and what has led her to this position, and by doing some soul searching, she has a clear idea of what she does and doesn't want in a partner.
She plays for keeps. Dating for a woman who doesn't have children may be more about having a good time, rather than finding a life partner. For women with children, they are more inclined to date men who they want to stick around for a while. She wants a man who will have a positive influence on the kids and would be willing to step up and help out if need be.