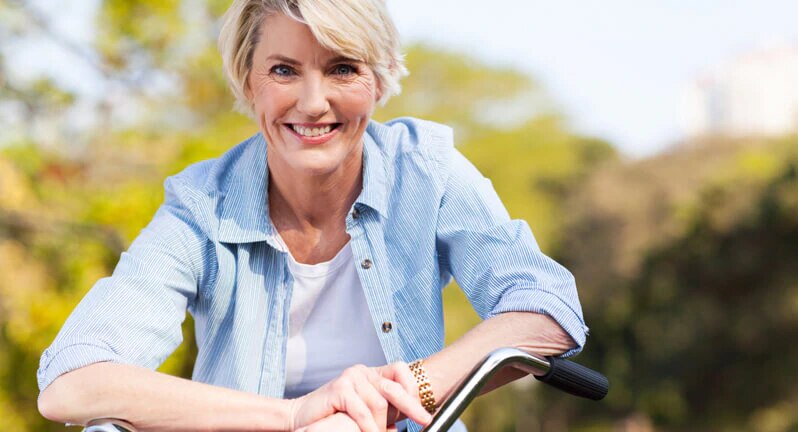 You might have heard that if you're a single woman in her 40s and up, you'll have to pull some amazing magic tricks out of your hat if you want to find a man that you want to have a relationship with. Wrong! What if we told you that what you did in your 20s to snag a man, will work even now? Would you believe us? You should because you're a catch!
Keep reading to learn our priceless tips that will help you keep your head up while playing the dating game.
1. Nix the Thoughts of Scarcity
There are plenty of single men your age who want to meet you. They're easily accessible, thanks to the plethora of online dating sites, apps, and events available. Many of these guys are in the market to settle down, so you have to make sure that they can find you! So yes, that may mean putting the slippers away and donning your dancing shoes.
2. Understand that not All the Good Guys are Taken
As a woman in her 40s, you want to date a guy who is around the same age. Having made one or two mistakes in their past, and having experienced some missed opportunities too, these men won't waste time. When they want to be with you, they'll let you know. Most men over 40 enjoy the shared humor, music, and movie references, and general camaraderie of women their own age.
3. You Don't Have to Play Hard-To-Get
Maybe you aren't entirely sure that you want to get married. You may have imagined a future where you stay single, and it doesn't look so bleak. With this attitude, men will see you as more of a challenge and therefore more interesting to them. What a great position to be in! Mr. Right is going to have to work harder to earn your time and attention if he wants to convince you to marry him.
4. The Story of Your Life is Valuable
This means you shouldn't feel like you have to air out all of your dirty laundries on the first date. Your life story should be shared bit by bit, as you feel comfortable revealing each juicy layer.
5. Focus on Your Fitness
By investing in your health and fitness, it has a guaranteed return that is going to have a positive impact every area of your life. Join the best gym you can afford, work out regularly with a personal trainer, and eat healthy foods. Oh, did we mention that you get to enjoy the added bonus of meeting men who also embrace a healthy lifestyle?
6. Don't Ignore Your Lady Friends
What do you do when you realize that you're outnumbered at a singles event? It's simple! Make sure that you circulate among the other ladies in the room. You never know — that new gal pal might have a brother or co-worker who would be perfect for you.