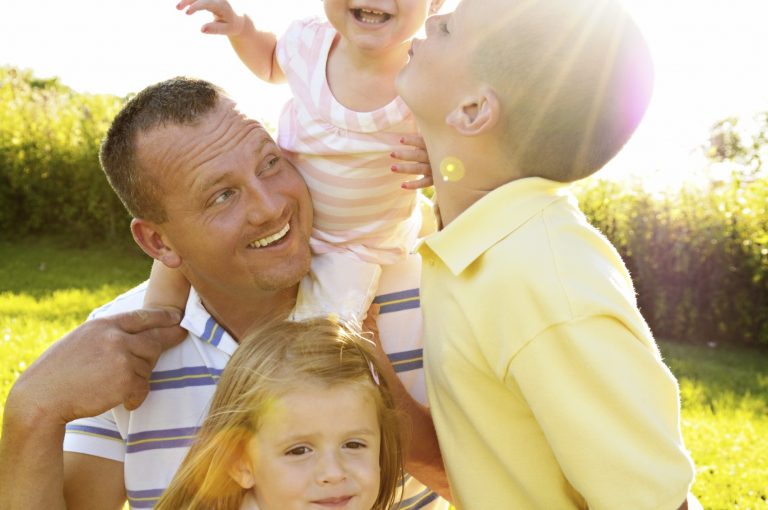 If you think it's time to introduce your children to your new man, then congrats! It means your relationship is going well. Of course, this decision cannot be taken lightly. How, when and where you make your children meet your boyfriend is critical because they need to build a good relationship with each other. And if it goes well, you can hope that the relationship will prosper and you can spend a lot of family time together.
The best place for your children to meet your new man is somewhere where the kids can enjoy, which means you have to make sure they meet in a happy setting. Also, the focus should be on the kids rather than your man, so your kids don't feel competitive for your attention. Lastly, keep the date short, just long enough for them to get to know each other briefly.
Before The Meet
Before you set up the venue for introducing your man to your kids, keep a few things in mind. Don't introduce your significant other as the 'boyfriend'. Rather call him a 'friend' or 'coworker'. This way, your kids won't freak out and start wondering if he will be becoming their new dad. Secondly, be conscious of your boyfriend as well. Only set up the date if he is comfortable. Never force him to meet your kids. So, here are a few ideas for places where you can introduce him to your kids.
A Fast Food Restaurant
Kids love fast food. And if your children are young enough, you can go to a place where there is a kids' play area. This way you can introduce your kids to him and then let them play till lunch arrives. Lunches at fast food restaurants are short so you will be in and out of there in under an hour.
Ice Cream Parlor
Another favourite of kids. Also, an ice cream doesn't take too long to finish, so this date can be sweet and short as well.
The Arcade
Before setting up the date, let your kid know that someone really good at arcade games will be joining them. And when you get there, you can introduce him to your kids and let them bond over a few games at the arcade.
The Park
Grab a Frisbee and take your kids out to the park, and of course invite your boyfriend as well. Playing together in the park is another way to get your kids to connect with him.
Bowling
Go to a kid-friendly bowling alley with your boyfriend and kids. Bowling is a lot of fun and it will give you that much needed family-like experience.
Volunteer
You can teach your kids the importance of helping out their community. Engage your kids in volunteer activities at an animal shelter, church or a nursing home for an hour or so. Get your boyfriend to step in as well, and introduce him to your kids in a subtle manner, so that they don't feel overwhelmed.