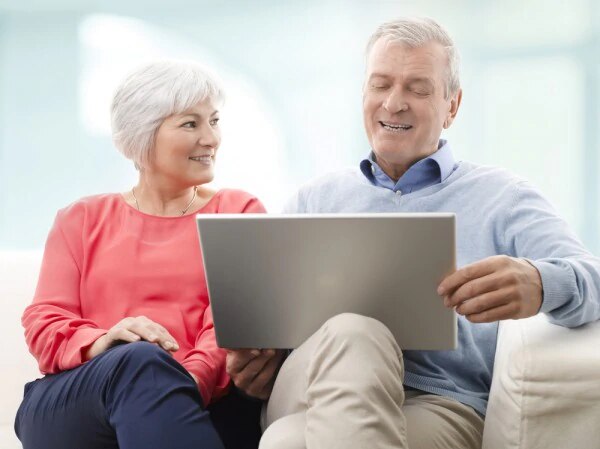 Would you believe us if we told you that 91% of baby boomers believe that it is possible to find love after you hit the big 5-0? According to a study, 151 people were asked if they believed in love after 50, a staggering 138 folks said yes.
When we are young, we (wrongly) believe that we have to hurry up and settle down with someone because once we get over 50, we can kiss our chances of finding a partner who makes us happy out the window. Oh, how wrong our younger selves are!
These results have increased exponentially from when Newsweek published an article in the 80s claiming that if you were a woman over 40, you had a better chance of being killed by a terrorist than ever hoping to find a husband. Of course, this article was discredited later on, but even still, the damage had already been done and women were getting hitched, even when they aren't entirely sure that they should be.
Dating Sites for Singles Over 50 Opens Doors
One of the reasons baby boomers are so optimistic when it comes to looking for love is because technology is changing the way people meet and interact with one another. These dating sites that are specially crafted with the older generation in mind gives more mature singles the chance to find interesting people with whom they may share a mutual bond with.
According to the 2001 census, approximately 41% of the ladies who are over 50 and are divorced will remarry. Now we'll concede and say that there are probably more people who remarry simply because they want to. There are a lot of mature people over 50 who simply would rather stay single because they've grown accustomed to their independence and they just don't want to give it up.
What to do Prior to Joining a Dating Site
If you're a baby boomer who is curious about online dating and want to give it a shot, you might wonder what you have to do. First of all, congratulations for deciding to take the leap and look for love.
Perhaps the most important thing you need to do before signing up for that membership is trying to decide what you're looking for—are you looking for another spouse or do you want a companion who you can confide in, catch a movie with, and maybe even go on a day trip with? Once you know what it is that you're looking for, you can find the website that best suits your needs, as there are plenty of dating sites out there that cater to all sorts of relationships.
Then when you've decided what you are looking for and what you want in a relationship, you can go through the process of creating a profile, uploading a picture, and all that jazz.
Even if you are a little hesitant about going online to look for a potential partner, you can rest easy knowing that your efforts for finding love won't be in vain because once you meet someone special and become one of those 41% who remarry, you'll be thanking the stars you gave it a shot.