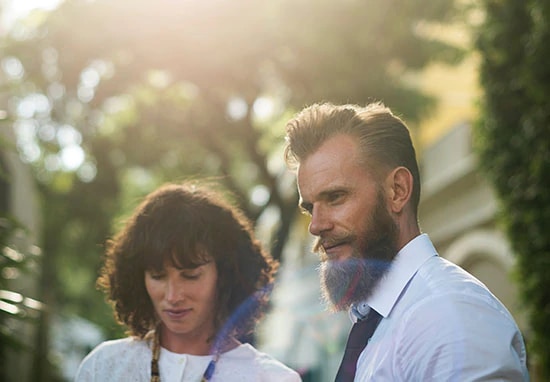 Social structures that we once relied on to connect with other people, structures like families and religious communities, are falling to the wayside. We tend to combat the loneliness we may feel because of this breakdown by finding a partner with whom we can spend time with. When we don't have that partner, holidays like Valentine's Day and Christmas can feel like a barrage of reminders that you're single whether by choice or design.
During these times, many people turn to online dating as a way to find people, whether it is for a short term fling or they are ready to hunker down and get serious about starting a family. For many of these people, they say that online dating is a great way to alleviate that loneliness they tend to feel. The latest statistics show that approximately 17% of marriages are a direct result of online dating, this figure skyrockets when you do factor in the relationships that don't end up in marriage. A large influx of people from all age groups are becoming more comfortable with this type of interaction. There are countless meet-and-greet groups available and they are helping singles connect to one another on monumental levels.
These websites have millions of singles who are searching for love and these people can trust in the fact that they have the possibility to meet someone who can (and will) love them for the person they are—that is what we are all looking for anyway, right? By joining a dating site, we are reminded that we aren't alone in our pursuit to find love. In theory, any one's profile can be discovered, accessed, and read by other people in the community. When you think about it like this, of course the chances of meeting someone are much more appealing. Profiles with more detailed information have the ability to give people a better look at who the person is. Just imagine how much easier it would be if when you were meeting folks the conventional way if they had a little dating resume of sorts that you could check out prior to approaching them. It would save a lot of grief and surprises, that much is for sure!
Online dating sites tend to offer a mode of communication that once required you to actually get out there and communicate! Instead of having to go out to the bar, some sort of party, or another function where singles congregate, you are saving yourself from needless anxiety that sometimes coincides with this activity. Whether you are talking from your computer or a smartphone, there's plenty of opportunities to interact with one another in a very private way. Because we can hide behind the anonymity of the computer screen, we are able to let go of some of that anxiety and those pesky inhibitions that may hold us back from time to time. Many singles say that by talking to someone over the internet, it is less personal and you don't feel nearly as vulnerable as if you were to meet them face to face in say a bar or if you were set up by a friend.
Interestingly, online daters usually spend a lot of texting, messaging, and having conversations on the phone before they even meet each other in person. For many, real life interactions will rarely take place. Sometimes people prefer webcams so they can see each other, but even these real-time ways of communication creates less opportunity to feel exposed, since the users can choose when they interact and such. In essence, all of these interactions create a huge pool of potential connections, even if there isn't a real life relationship on the horizon.
Many of these dating sites have some way where one person can "match" with another. These relationship algorithms give users a better idea of who is a good partner for them based on similar "triggers" in the algorithm. For example, it will connect you with someone who has a similar background, interests, and even values and belief systems.
Online dating has the potential of making people feel more connected with the world, yes, this is true. It can connect you with millions of people without physically stepping out of your home. All you need to do is sign on to a site and give it a go. What have you got to lose?