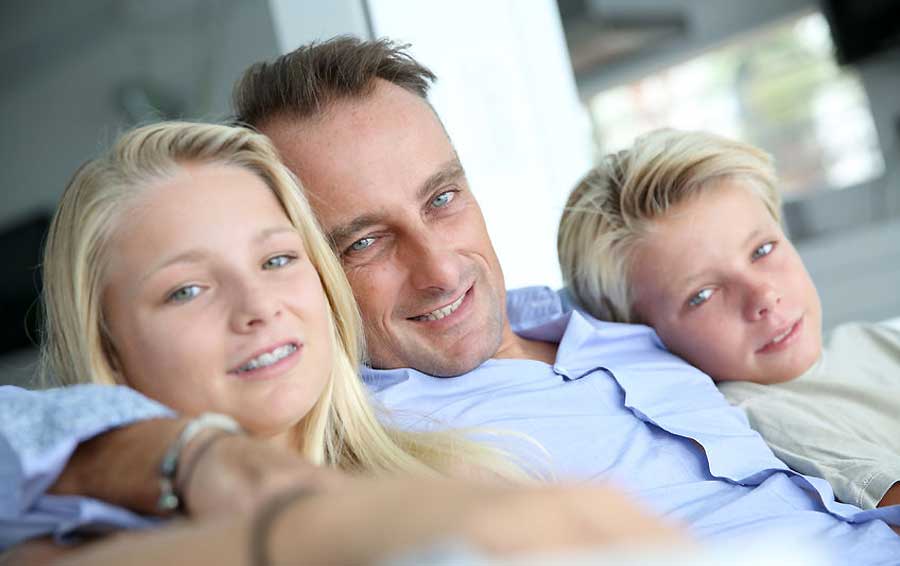 What do you do when you think you've found the perfect man, only to find out he has children? You give him a chance anyway because he's got it going on!
There are some women who are afraid to get close to a man with kids for a variety of reasons. Maybe she doesn't want to encroach on another woman's family (even if they aren't together). Maybe she doesn't want to deal with the baby momma drama that could happen. Maybe she wants to create a family with someone who is unattached. Whatever the case may be, it would be in your best interest to move right along. However, if you aren't sure how you feel about dating a man with kids, here are a few advantages that may interest you.
1 – You can gauge his interactions with his children to see what kind of man he is.
When you spend some time with a man with children, you can get an idea of what kind of guy he is. While you're watching him with his little ones, does he have the patience or does he get agitated quickly? You can see how affectionate he is, how nurturing he is, and you can even get an idea of how he handles stress. All of these things should let you know just what kind of guy he is and whether or not you might want to spend more time with him.
2 – You can see if you are ready for motherhood by spending time with his children.
Maybe you don't have children, but you think you would like some one day. By spending time with his children, you can get an idea whether you can handle having your takes one day or if you aren't quite ready for that yet.
3 – They have experience with relationships.
If you're dating a man with children, it is safe to assume that he has some experience with a serious relationship that has gone wrong. These guys understand how relationships work, and they are least likely to commit the same mistakes, especially if he was part of the reason for the break up in the past. You can trust that if he truly cares for you, he will do what he can to make sure the relationship goes well. Not only for his sake but for all who is involved.
4 – They can appreciate the relationship and you more.
Perhaps one of the reasons the relationship with the mother didn't work out was because he didn't appreciate her or the things she did for him and the children. Now that he is caring for his children whether on a full time or part time basis, he can appreciate how hard it can be. So, when you offer your help, he will appreciate you and the gesture so much more. Plus, if you are one of those women that can make a man take a step back in awe and realize he had been treating women poorly in the past, he will feel like he hit the jackpot with you and will do whatever he can to keep you around.