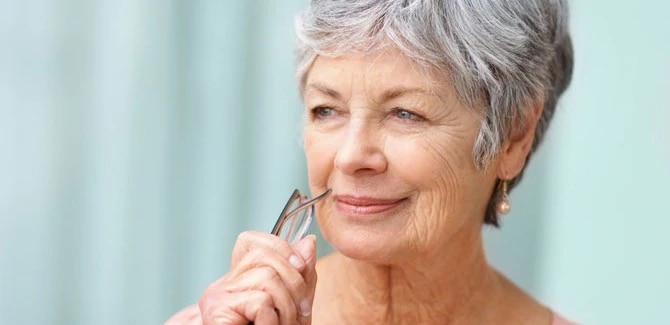 If you are over 60, you have probably had your fair share of dates, men and relationships. However, the dating paradigm has shifted quite a bit and it is definitely difficult to find suitable partners at this age. The pool of available dating partners is also significantly lower because most men have settled down while others have crossed over to the other side. However, don't despair, this guide shall help you kick start your dating game once again.
The important thing is to change your mind about dating. You are no longer 20 years old where men will come to court you. You have to let the men know that you are available for dating. Let's have a look at how you can remedy that.
Use Social Media to Find Old Friends
Technology has made the world a smaller place. Use social media websites, such as Facebook, to reconnect with old friends. If you know that someone is single, don't feel shy to ask them out for coffee. You could even connect with your old girlfriends and get them to connect you with someone who is single and available for dating.
Meet People at Coffee Shops
When you go to get a cup of coffee, look around for someone you find suitable. You don't have to think of a pickup line or flirt with them. Just strike up a casual conversation, such as "the weather's great today," or "what kind of muffin would you suggest from this place." Who knows, you might actually land a date.
Take Out Your Pets or Grandkids for a Walk
You will find many men taking a stroll in a park, so it is the perfect place to meet new people. Next time, take your pet or grandkid for a walk and while they are playing look around for someone you find suitable. Make eye contact and give a genuine smile, then walk up to them and make casual conversation. Soon you will find out if they are available for dating. If yes, ask them out for coffee or maybe plan morning walks together.
Go to Places You Love
The best way to find someone is to visit places that you are passionate about. This could be museums, bookstores, libraries, theaters, art galleries or any place that makes you happy. Attend any special events that might be taking place in your favorite spot. If you meet someone at an event, you know for sure that you have common interests and it will easily lead to a great conversation. This can help break the ice for sure.
Find Someone on a Dating Site
If all the above-mentioned options are making you feel uncomfortable, try online dating websites. You can freely browse through profiles of men from the comfort of your home. It will even allow you to filter men that you find suitable for dating. There are really many great ways for you to meet men even after 60. All it takes is a little motivation.