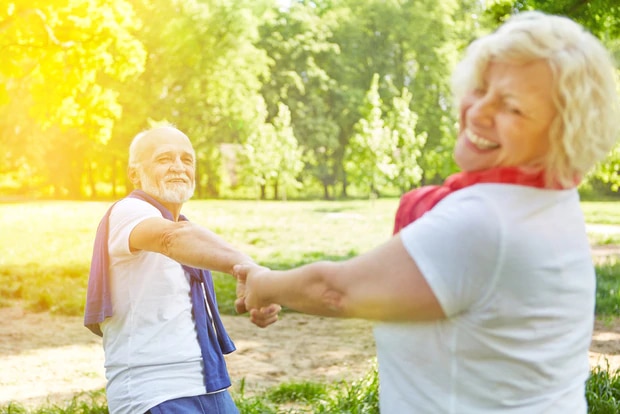 Whether you find yourself single because of a divorce or the passing of your spouse, loneliness has a way of creeping into your life unexpectedly. You may not be ready to date for a few years and then it suddenly hits you that you are lonesome and you want to fill that void with someone special. It's completely understandable and you aren't the only single mature adult looking for romance.
With that said, dating as a senior has a few challenges that the younger crowd doesn't have to deal with. To better overcome these obstacles, here are a few ways that you can overcome them and better prepare yourself for a relationship.
Overcome taboos
For many seniors who are now widows or widowers, they often feel like it isn't right to have a boyfriend or a girlfriend after the passing of their spouse. Everyone is entitled to be happy and have someone special in their lives that they want to spend time with. You're never too old to find romance, enjoy life, and even reinvent yourself. Starting your life over with someone new isn't just healthy, but it is important because it gives you a purpose and helps you feel young again. If people voice concerns about your decision to date again, simply tell them why it is important to you to start dating again.
Meet other single mature adults
Dating has probably changed a lot since the last time you were part of the dating scene. Be that as it may, the basic principles are the same—start looking for a potential mate where you feel comfortable. If you enjoy reading, frequent coffee shops, libraries, and bookstores. If you want to enhance your life and learn a few new things, take up adult education classes or other activities where you are trying something new such as wine tastings, paint and sip events, or even cooking classes. These events will surround you with all sorts of people, but it will also help you to get out there and socialize. You never know what kind of people you will meet and who you may hit it off with. All you have to do is put yourself out there and be your charming self!
Be open
In an effort to experience new things in life, you've got to be open and willing to put yourself out there. After being in a relationship with someone for a long period of time, it may be difficult to break out of the routines that you're comfortable with; especially if your partner was an intricate part of that routine. However, as a single person, you have to be willing to experience new things and partake in new activities. When you open yourself up to new possibilities with new people, you never know what is in store for you. You may find that someone special while picking up some art supplies at the local craft store, or you could bond with someone while waiting in line at the DMV. Who knows!