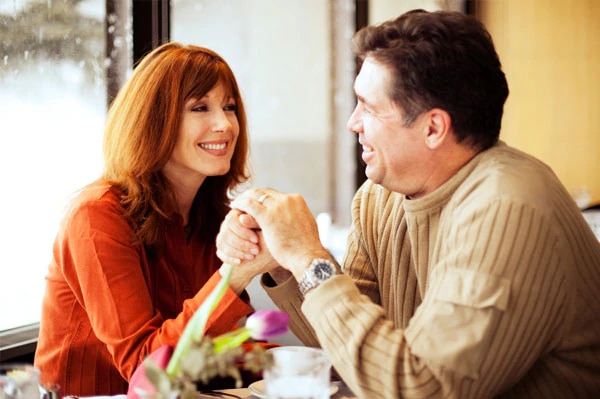 Dating at 40 means you are mostly looking to settle down and don't really care for casual relationships any more. This means you might scare away a lot of potential candidates and even blow away your chances to have s….x with no strings attached. But you are 40 and the fear to not be able to bear one-night stands is a good start for you to start looking for a serious relationship. So let's see how meeting women changes in your 40s.
Terrified Of Being Alone
At 40 you start worrying about the future of your romantic life. It can be scary when you are still not even remotely close to settling down with someone while the world around you is getting engaged; married and some are even making babies. So there is no doubt that meeting women in your 40s has a completely different agenda. You are not looking for meaningless s….x, rather looking to settle down in a serious and long-term relationship. So the question remains, are you willing to change for this new agenda?
Adapting To the New Dating Life
If you are still flying solo in your 40s, chances are you are locked into stereotypes. This is not a problem if you are only looking to get into her pants, but if you are planning to actually date then you have to make your intentions apparent. Women actually find it endearing when they realize that the guy is looking for an actual relationship and not interested in a one-night stand. There's absolutely no drawback to being sincere about your intentions, just don't make it sound too creepy or start naming your future children.
Be Confident
Don't let your doubts and insecurities about being 40 get in the way of building a strong relationship. In fact use it to your advantage. You are experienced, mature and well established in your career. At 40, you don't have to worry about finishing college or finding the right job. All of that has been taken care of and now you can completely focus on settling down with someone you can spend the rest of your life with. This also doesn't mean that you settle with anyone, just for the sake of it. Don't let the pressure of settling down force you into being with someone you are not entirely happy with.
Dating Gets Harder As You Get Older
Let's talk about the elephant in the room. Yes, dating gets harder as you get older because the pool of potential women for dating decreases. Chances are at 40 most women are married or getting married, or at least involved in some serious relationship. Plus, the women that you do meet are also looking to settle down much like you are. This makes them highly critical because they don't want to waste their time on someone that doesn't deem suitable. This makes dating at 40 even harder because you are afraid of turning her off. The best way to overcome this hurdle is by coming clean and accepting that you are headed in the same direction.