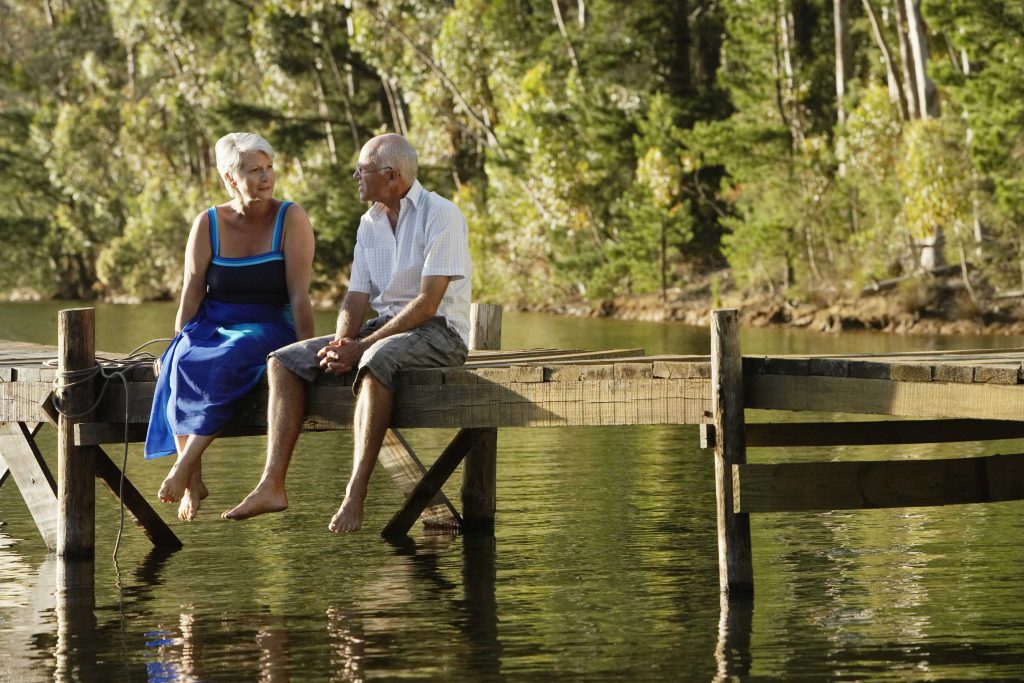 As you are aware, dating someone from a mature dating website already has its set of unique challenges that you're going to have to overcome. When you combine that with the desire to start a mature man, things can get a little more interesting, be it good or bad.
Before you decide that you want to go the older dating route, MatureDating.com suggests that you weigh the pros and cons carefully.
Pros:
He has more life experience. You can't deny that there is a huge difference between dating a guy your age or younger, and dating someone younger. One of the biggest differences you'll see is that he has much more experience, not just in dating, but in all aspects of life. He understands the finer points of managing businesses; his friendships are important to him, his relationships are more serious, and do we even need to mention that he is well versed in bedroom fun?
He has financial stability. One thing can be said about dating an older man, and that is that he probably has a good handle on his finances. He might have made wise investments through the years; he might have had a good career, and he's earned a lot of money.
He's more in touch with his emotions. Unlike the younger guys you might meet on a regular dating site you'll find that when you start talking to the older men on a mature dating site, he will be more open about what he is feeling and won't shy away when you voice your grievances or concerns about him or the relationship.
He enjoys being romantic. Older guys understood how important it is for a woman to feel loved and appreciated, and by knowing this, you can bet that he won't skimp out on the romance; whether it is a candle lit dinner, a great hug, or just an unexpected note of encouragement.
Cons:
He's afraid to commit. Let it be known that a man wouldn't single if he didn't want to be. So, if you're interested in dating an older guy, you're probably wondering why he is single. You might be tempted to find out why and ask some questions, but you don't want him to get defensive. The commitment will come when he's ready, don't worry.
He is seen as a father figure. If you're quite a few years younger than the older guy you meet on a mature dating site, your relationship will probably get talked about by others. Some people may gossip and wonder what you see in him. Some might say you're in it for the money. Some might even say you need a father figure in your life. While it is true that people will talk no matter what, you have to decide if you are ready to deal with that sort of mindless gossip.
He doesn't attend parties to be the center of attention. Unlike younger men you may have dating in the past, you won't catch the older man you're dating chugging beer after beer and crushing the can on his forehead. You probably wouldn't even catch him in a party that could get that wild. Instead, he prefers intimate affairs that are low key and relaxed, just like he is.