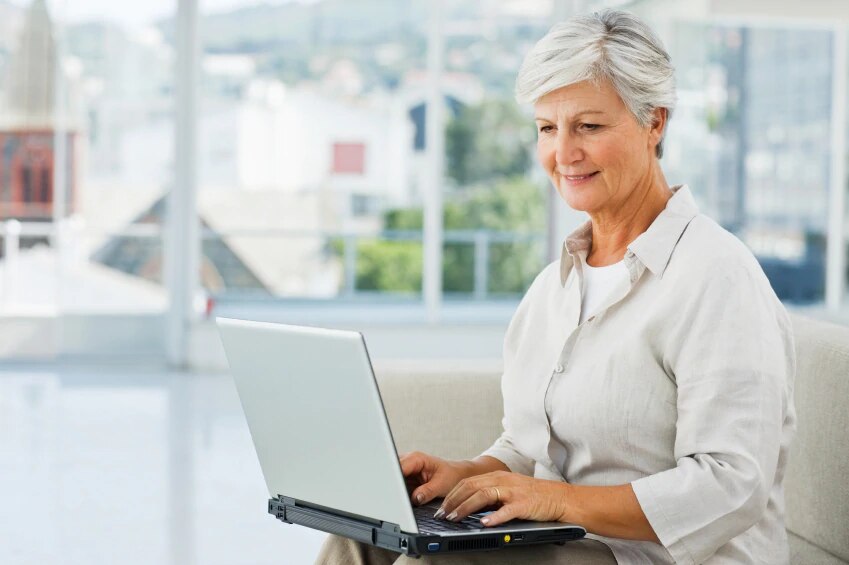 For some time, I've always had on my dating profile that it wasn't my idea to end my previous relationship. I was under the impression that I wasn't the heartbreaker, but always the heartbroken… You know, play up that innocent victim if you will.
What was interesting is that most men I've talked to didn't find this reassuring in the least. It sparked a vicious cycle of curiosity and the harsh judgment. I wanted a guy's opinion on this, so I brought it up while I was talking to Lucas, a guy I met in an online chat room.
"Just give up," he said, completely ignoring  the conversation. "and cancel your membership here and save the money." Confused, I asked him to tell me what he meant.
"Scam is the real problem here," he said, deadpan. "Since scam has become so popular, it's become the main problem in an online dating. We guys are convinced that once we're single again, we will be the ones having these wild nights with a ravenous coed. Think about it. Just how many older men are walking around with a pretty little thing on our arms."
I don't usually make it a habit of checking out the profile of other women in my age group, so I wasn't sure what was considered normal by dating website standards. And because of this, I wasn't sure I knew what "average" was. So, I went to my friend Nathan. We pulled up my profile and were determined to eradicate any mistakes and errors I may have made. He was brutal, he was thorough, and he was harsh. He concluded that my profile made me sound whiney, clingy, pompous, and narcissistic. He said I needed to add things to my profile other than my love for culture, museums, and "nerdy" pursuits. I even went so far as to add that I loved baking, arts and crafts, and a good beer festival. Even with all of that, my profile still read like a control freak who looked down her nose at people. So of course I wasn't getting any responses.
I've learned that when you are putting yourself out there on the internet with the hopes of finding love, you can't take yourself too seriously. Guys who engage on online dating sites frequently never take themselves seriously and when they do that, they find the women they reach out to are much more receptive and welcoming.
To prove a point, Nathan created his own profile and reported back. He told me that I shouldn't look at the profiles of other women who I was to "compete" with on this site. He said that there were so many we perky young things with doctorates and slim waists and willowy figures.
"There's like, 12 of these women right around this area," he exclaimed. He said I'd make a fake profile and do a little searching of my own. He said that I shouldn't even do that. "I wouldn't do that if I were you. You'll want to delete your account and join a monastery!"
"You mean a convent."
"A convent, though a monastery may be more fun for you. Anyway, how many women have you noticed looking at your profile, checking out her competition if you will?"
"Only one, but she turned out to be a transsexual."
"Exactly my point. It's too sad. Let's not forget that there are people who think you play on the other team, if you know what I mean. If these women were secret lesbians too, it could have become a little strange for everyone."
Nathan saved those profiles that were written by the waifs in the neighborhood. The ones he deemed were feminine enough to inspire awe but strength that made him want more. The women seemed to also reference a cultural thing where men assumed that all women had a ditzy side to her and reassured the guys intimacy would be on the table because she used the code word "Cuddles" on her profile.
Oh, and they seem to have a penchant for outdoorsy stuff. It seems like middle aged men are all about hiking, fishing, and whatnot. I can get behind wanting to recapture your youth, but, if you had a crazy youth like me, you'd be content coasting along this dating pool a little while longer.