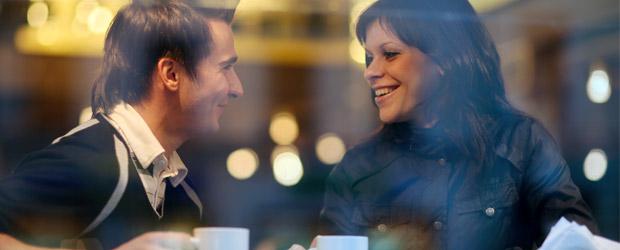 How many times have you looked back at your life and felt like life has handed you a basket full of lemons and no sugar? You may have had your fair share of relationships and when each one ended, a piece of your heart has gone missing, thus leaving you feel a little less like yourself.
It's only natural that you will feel like you are destined to be alone and that love just isn't in the cards for you; but, what if we told you that love, no matter how old you may be, is attainable and certainly possible?
Don't Give Up
As we go through life, we have had our fair share of rejection. We may have had bouts of self-loathing and doubted our ability to love and be loved. We let our disappointments get the best of us and as a result our self-esteem plummets and our self-confidence is shattered. This kind of thinking isn't just harmful for your emotional and mental well-being, you're doing yourself a huge disservice. Every woman has something to offer, she just needs to believe in herself.
Love at any age is more than just looking good and being in the right place at the right time. It takes confidence and knowing that your time will come. Finding love is always possible and you have to be open to the idea. You cannot expect for it to just fall into your lap just by chance. Yes, sometimes it does happen like that, but it is something more than just that.
How to find love after 50
Love isn't as elusive as you might think. You can do some things to put yourself in a position to help it come to you.
• Keep an open mind about dating. Many people feel like once you hit a certain age, dating just isn't for them. To that, we ask how else do you expect to meet someone if you aren't actively searching for it? Whether you go out with a friend of a friend or you try an online dating site, simply by putting yourself out there greatly increases your chances of meeting someone.
• Smile! You can never go wrong with smiling whenever you talk to someone new. Even if you have a question for someone at the pharmacy or you are holding the door open for someone to pass through. A smile gives people the impression that you are an approachable person who is friendly and won't bit their head off. Plus, smiling makes you more attractive to others!
• Pursue your passions. While you may not be actively looking for a partner while you attend that cooking class you've been interested in or when you sign up to participate in a Zumba class, you never know who you may meet during one of these events. By doing the things that you enjoy, you are focusing on what makes you happy and people will pick up on that. Even if no one strikes up a conversation with you that you would be interested in dating, at least, you are having fun and doing the activities that you enjoy.