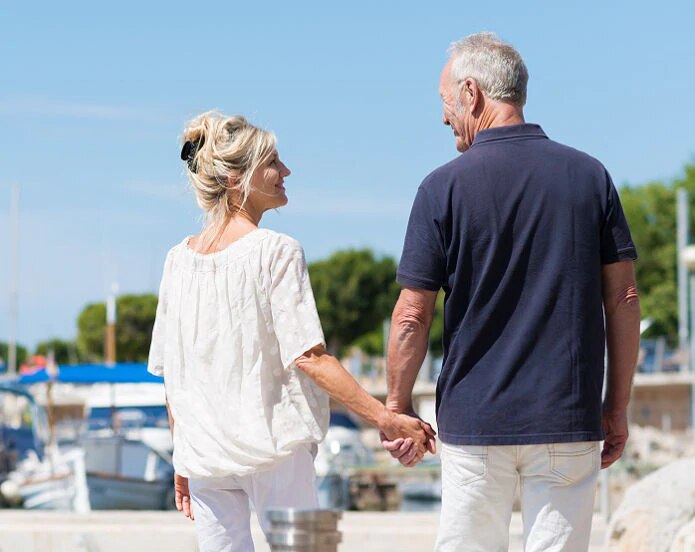 As a mature adult who is ready to start dating again, you may be a little uncertain where to go to meet quality singles. You are too old to hit up the bar or night club, especially since the majority of the patrons are of a younger generation. Other than joining a dating site designed for older singles, there are plenty of places where you can meet eligible men.
1. Host A Dinner Party
Now you may not have to go anywhere, but when you host a dinner party, as your friends to bring someone who is not from your circle. This will give you the opportunity to meet new people and still mingle with those you already know. You can go one step further and insist that your friend brings a member of the opposite sex—meaning a female friend would bring a man and a man would bring a woman (you don't want to make it too obvious that you are looking to possibly meet a man). If you don't want to host a party, tag along with a friend to an office party or a community event.
2. Ignore the Men Only Rule
You know how there tends to be activities that are exclusive for one gender or the other, like golfing for men or cooking classes for the ladies? We say throw those gender specific rules into the wind and get on the green. What better place to meet men then to go places where they like to hang out and unwind? There are plenty of man-oriented activities that you can infiltrate like the putting green, fishing trips, bowling alleys, and even the shooting range. You can appeal to the man's masculinity by asking for their help, to which he will gladly oblige and even show off.
3. Live Shows
Sometimes mature men like to enjoy the atmosphere of the local hole in the wall — there is good food, great drinks, and sometimes even live music. These low key places are a great place to meet older men because there is no pressure to impress anyone and you can have a relaxing conversation.
4. Church/Community Center
One of the best ways to pass your time is doing volunteer work at your church or community center. You probably won't be the only one with this line of thinking, so it is a perfect way to meet other mature people. While it may not be on their agenda to snag a date, they may not even think twice should you ask them out for a cup of coffee after serving dinner to the homeless.
5. Single Cruises/Adult Day Trips
Most communities have activities that are especially designed with mature adults in mind. Sometimes these activities will include day trips to the casino, big shopping centers, or even to a tourist attraction nearby. These are great ways to get you out of the house and meet people. Of course, if you want to go on a mini-vacation, you can most definitely find singles cruises or vacation packages where there are people who are on the lookout for love.