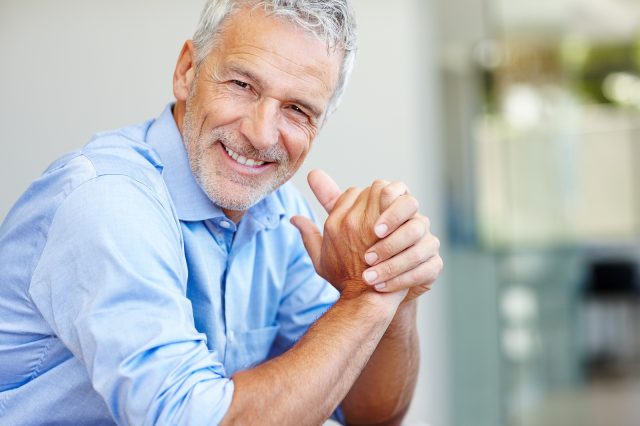 How many times have you been out with your girlfriends and they all seem to have the same complaint—there are no smart men around who are single and can carry a conversation. The women in your inner circle may be experiencing a shortage of quality men and think that this is normal when in fact, they just aren't looking in the right places.
Think about it, why would you go to the pub and expect to find a man who is cultured and has the redeeming qualities that you are actually looking for in a partner?
We understand that once you hit 40, that desire to find a partner is a little stronger and you may feel like you have to make compromises, but the truth is you don't really have to. You just need to know where to look for these smart guys.
Here's five top places you may want to focus your wise guy hunt.
Six-Degrees Parties
You know how there is six degrees of separation between any group of people? This can be used to help your dating game. Instead of hosting a party where you know everyone, ask you guests to invite someone who isn't in your circle and no one knows. This will introduce you to new people, make new connections, and possibly find someone entirely new to date.
Go Clubbing
Before you get your feathers ruffled, we don't mean the kind with glow sticks, black lights, and raver music… But we mean golf clubs. It's no secret that older men tend to find great enjoyment in going golfing and, hey, why not use this relaxing past time to go out there and mingle with them? Even if you don't land yourself an eligible bachelor, at least you are learning a new hobby and staying active!
Attend Someone Else's Company Picnic
As part of your networking routine, you should make it a habit to act as a guest to your single friend's company functions. Do they have an office party coming up and they don't want to go alone? Volunteer to be their plus one. Are they going out of town for a business venture and you've got some time off? See if they want company. You can use your friend to introduce you to the single men in the company and you may score yourself an exec or at the very least someone in the mailroom.
Attend Lectures
Whether you are looking to enrich your life or learn a new cooking technique, you'd be surprised how many singles take enrichment courses in their later years. By attending lectures, conferences, and seminars, you are actively looking for ways to inspire your life and hopefully help you lead a more meaningful life. Play your cards right and you may also meet the man of your dreams.
Flirting With Tools
If all else fails, hang out at any home improvement store and ask that handsome and rugged fella which power tool is best for a particular home improvement job you've got in mind.