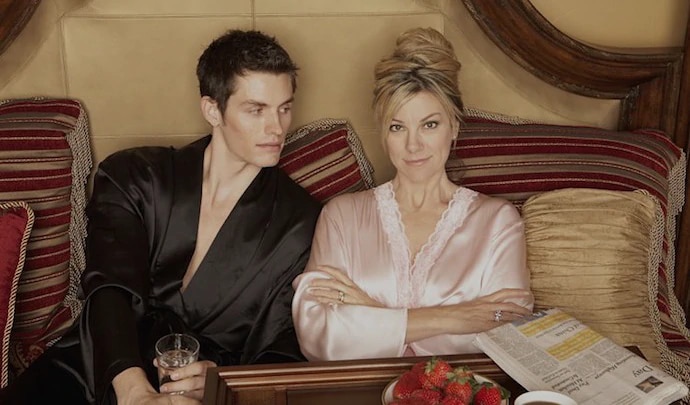 There are a lot of single women over 50 who are joining the dating world, and many of them are looking for their very own George Clooney (before he got married of course)—attractive, charismatic, and well off older, single man.
There are some women who are lucky enough to find the man of their dreams at this age, there are just as many (if not more) who are a bit skeptical about finding love. In fact, some women feel that men their age are looking for a younger woman who can take care of him and serve as eye candy as well.
The truth of the matter is women who feel this way are actually misinformed and let their biases affect their dating. Women aren't the only ones, as men have their own biases toward women as well.
So is it realistic to think that, as a mature woman, you will find a man your own age who enjoys hiking, has a sense of fashion, and has a healthy bank account? If these things are truly important to you, perhaps you may want to consider dating like a man and date someone who is younger than you are.
Physical attributes aside, there's another reason why older ladies may want to look for a younger fella. This being the fact that women outlive men as they age, so the older you get, the harder it will be to find a suitable partner, although it definitely isn't due to a lack of trying.
If you are a woman in your 50s, you have a better chance of finding a good man, as there is about 1 single man for every single woman. However, jump up 10 years and you are now in your 60s, you're going to have some competition searching for a guy, as there are about 2.3 women for every 1 man. Fast forward to your 70s and you might feel like it's nearly impossible to find a man because there are 4 single women for every 1 single man. Those odds are enough to make you want to throw in the towel and get a parakeet for companionship!
Don't let those numbers frighten you though! While it may be more difficult finding your ideal mate once you get past your 50s, it isn't impossible. We aren't suggesting that you start thinking like a cougar, however if you aren't having much success finding a man your own age, there is absolutely nothing wrong with dating a younger guy. You may have to work a little harder, but if you are determined to find love, that extra effort will be worth it.
You may be afraid that it will be hard to find a younger man, because of the belief that men only want to date younger women. Remember, that is the biases talking to you! There are plenty of senior men who are open to the idea of dating an older woman. Age is just a number, so if you're a vibrant woman who enjoys having fun, then you have nothing to worry about!