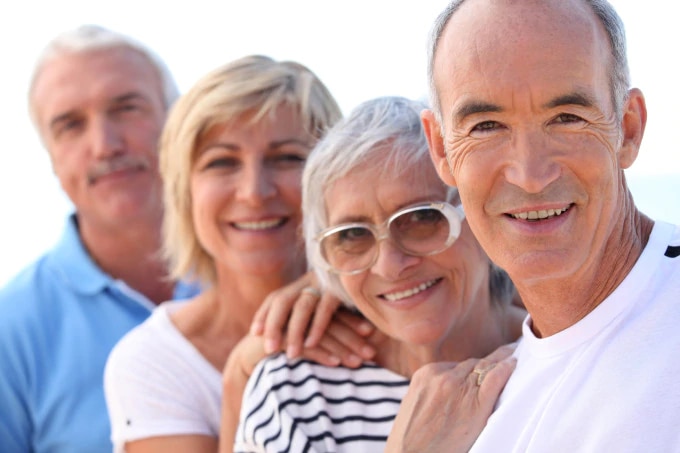 After living in the big city for most of your life, it's only understandable that you may want to retire to a smaller city. If you happen to be single and are looking for a bit of romance but may be afraid of the prospects, you needn't worry. We've gathered a collection of 10 of the best small cities for seniors to find love.
1. St. George, Utah
Also known as Utah's Dixie, St. George has everything that any retired singleton could want—it has beautiful scenery, recreational activities, and lots of singles just looking to pair up. The low cost of living makes it a nice place to settle down and make the most out of your pension.
2. Pleasanton, California
Seriously, how could you not want to go to Pleasanton; the name alone makes it sound incredibly appealing. Here you can enjoy the unique shops, dining establishments, and even watch performance art shows. While you're out and about, you never know who you may meet!
3. Rockville, Maryland
This small city focuses on bringing people together, especially the single folk! This small city has plenty of retail centers, or a place called Technology Corridor. If you prefer bicycling, you're in good company as there are plenty of cyclists cruising around town!
4. Meridian, Idaho
Over the past few years, Meridian has grown quite a bit thanks to the vibrant and friendly environment that people associate with the location. If you're wondering what you can do in the city, there are plenty places to shop, the Meridian Speedway, as well as a booming downtown scene that the locals particularly enjoy.
5. Carmel, Indiana
Carmel, Indiana is home to the famous Arts and Design District, but also the Carmel Marathon and the Carmel Center for the Performing Arts. If you looking for a place that has a quaint feel to it, you will find everything you want; boutiques, museums, parks, and a notable Sweet Shoppe.
6. Rochester Hills, Michigan
Although Rochester Hills is known for its parks, trails, and recreational activities, it also is a good place for those who aren't quite ready to retire, as it also hosts numerous corporate headquarters for a variety of booming industries. You also have the Meadow Brook Music Festival and Yates Cider Mill that can be great date options too.
7. White Plains, New York
For that perfect blend of suburbia with a decidedly urban flair, you've got the best of both worlds in White Plains. The downtown is a business hub and premier retail center. You can enjoy the delicious restaurants, cultural locations, and the happening nightlife.
8. O'Fallon, Missouri
There are thousands of singles who flock to O'Fallon partially for the countless festivals and events, and partially because there are so many singles relocating here. You can count on the Food Truck Frenzy and the Celebration of Lights, both activities which would make for a perfect date with that someone special.